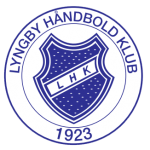 JB Media Int. is responsible for sponsorships on behalf of Lyngby Handball Club.
Ulrik Brostrøm is a local Lyngby citizen. He is now playing for the veteran team and has additionally 4 kids playing in the club.
Morten Petersen lives in Virum, but has always had a blue heart. His father has played for more than 30 years in the club.
We have been sponsoring Lyngby Handball Club for a number of years, both supporting youth and 1. senior women.
Contact details for sponsorships and tailor made solutions:
Ulrik Brostrøm tel: 23 28 97 63, ubr@jbmedia.dk
Morten Petersen tel: 21 43 75 18, mpe@jbmedia.dk